We are glad you have chosen to find out more about our church. Our church is currently growing and changing. Check back often to see what is new and developing.
Within this site you will find both the mission and ministries of PMBC. It is our mission to exalt the Savior; equip the believer; and share God's word. We believe the Bible is God's Holy Word, and we live by His Word.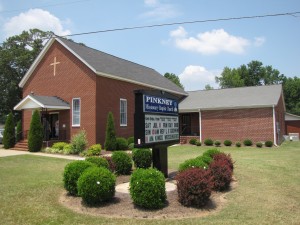 Pinkney Missionary Baptist Church is located in Wayne County in eastern North Carolina. Our worship service combines a balanced blend of traditional hymns and praise and worship music. The preaching motivates and encourages us to serve not observe.
It is our prayer you will learn more about the God we serve and why we serve Him. It is our desire that through these pages you will begin the journey that will lead you to eternal life.